bakery – top img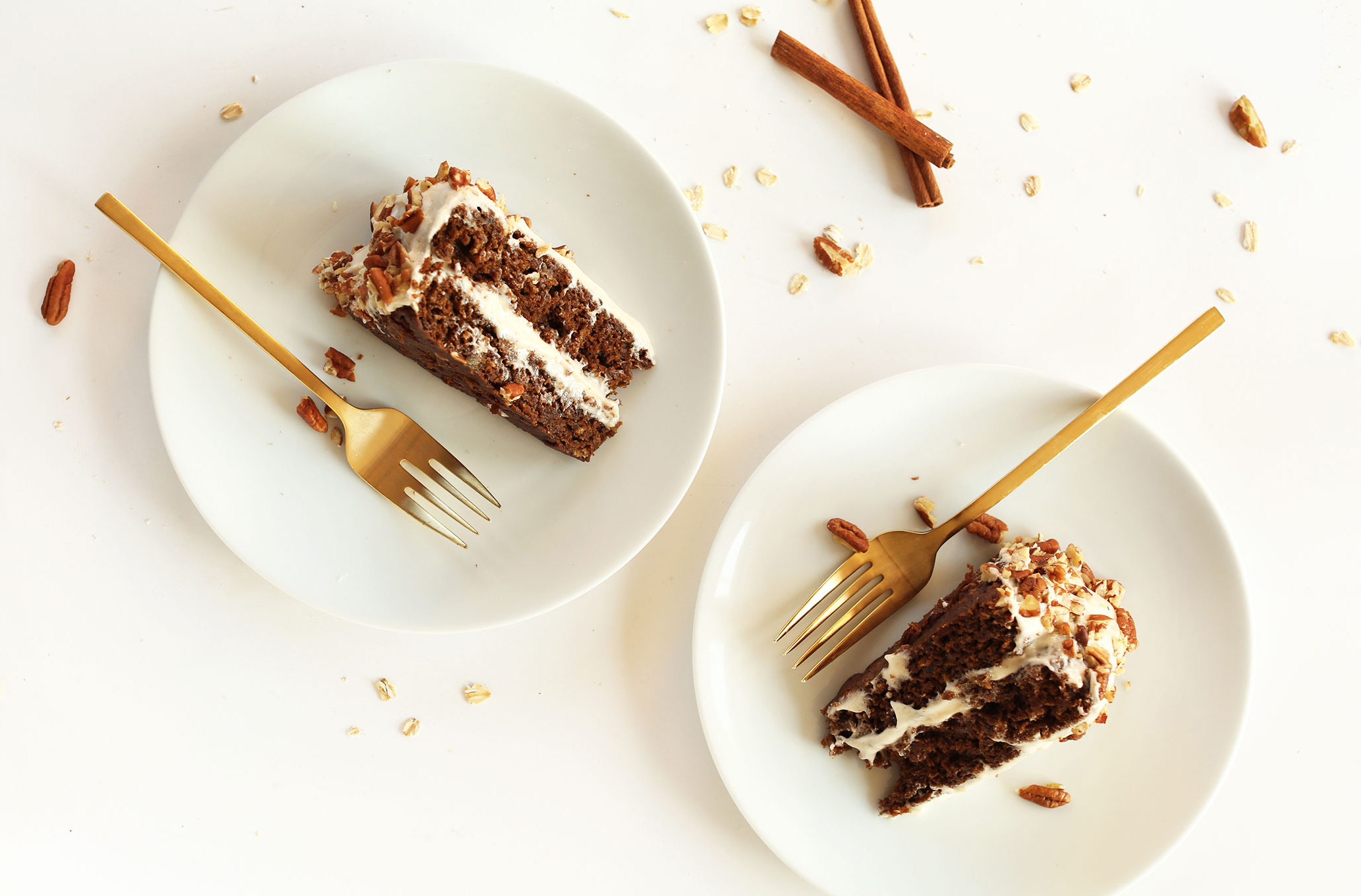 Patisserie Française
brand, print, web
Patisserie Française, a traditional French bakery, was looking for a design face-lift for their Colorado-based company. They needed an updated logo and brand to draw in new clients while still reflecting their family-owned roots and fresh-baked, handcrafted pastries. Although their French ancestry is important, they were ready to move past its prominence in their branding and shift the focus to their experience and quality goods.
Solution
In order to portray the company's emphasis on natural, quality ingredients, I kept the color palette fresh with greens and dark purples, along with a few pops of berry. To further reflect this, I continued the natural aesthetics throughout the print materials and packaging as well. New packaging and an updated website finish off this French bakery redesign, giving it a newly sophisticated yet approachable presence.
Disclaimer: the photographs used for this project were openly sourced from Google images. I do not own the rights to these images.
bakery – logo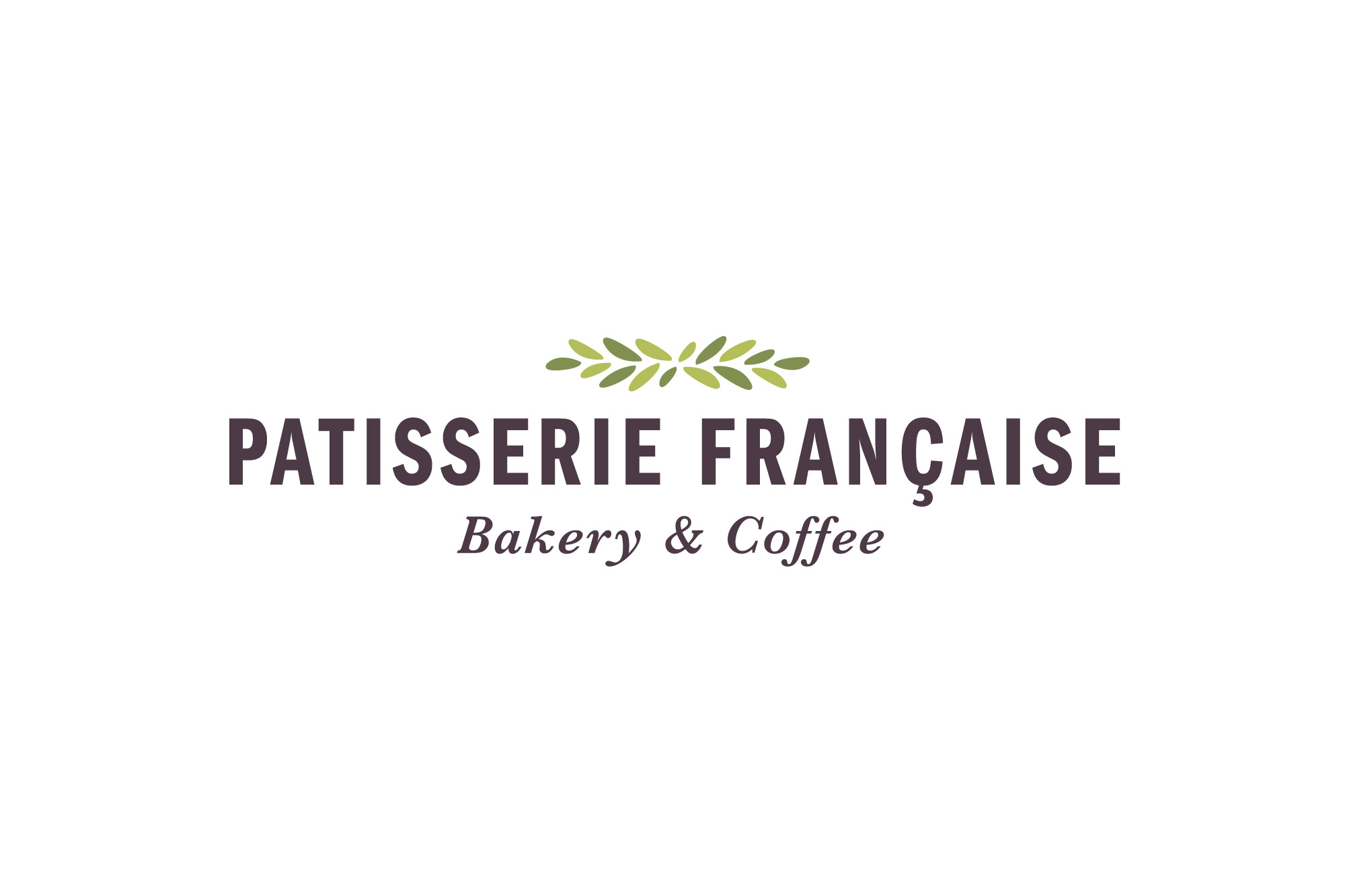 bakery – brand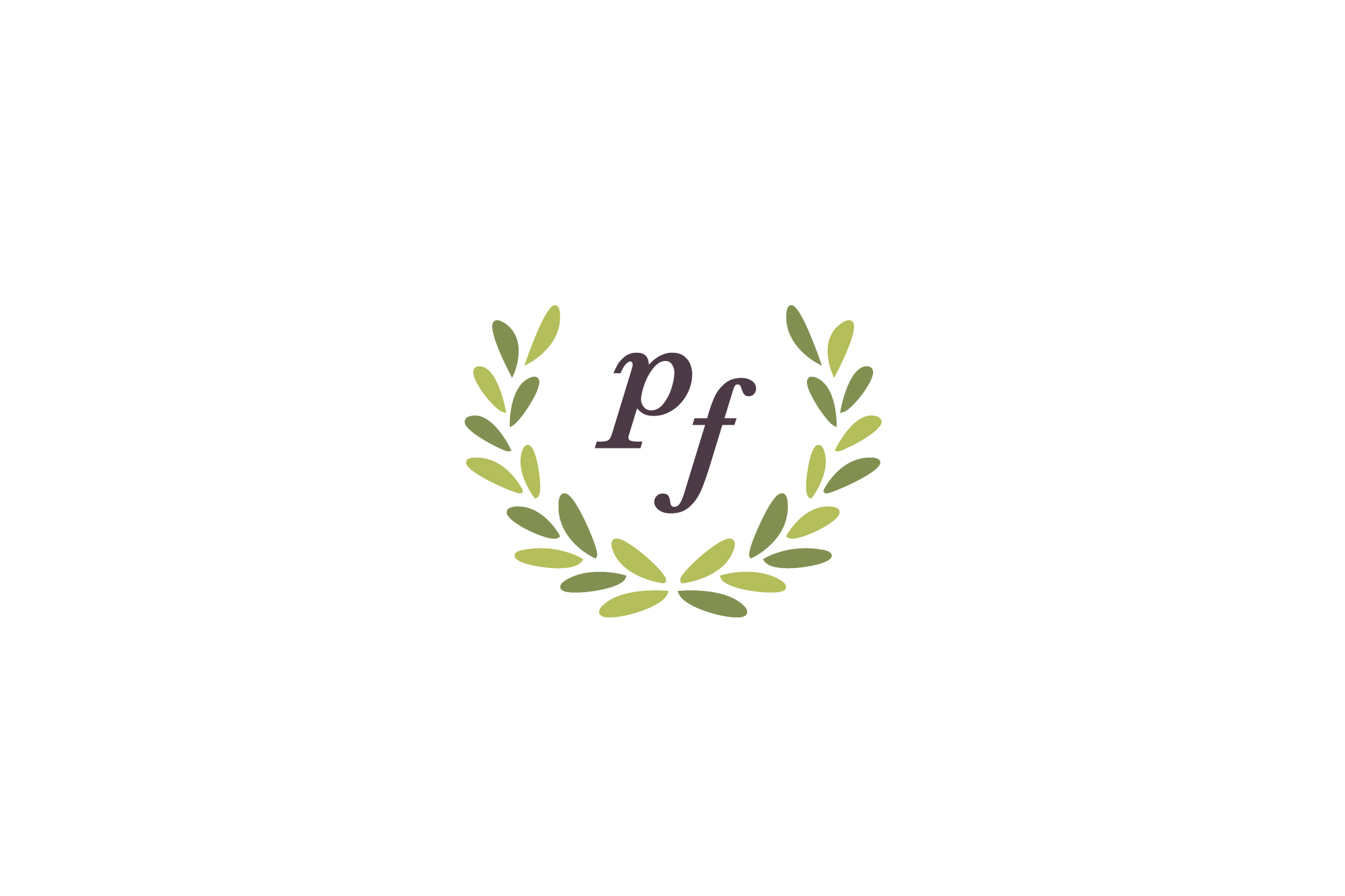 bakery – stationary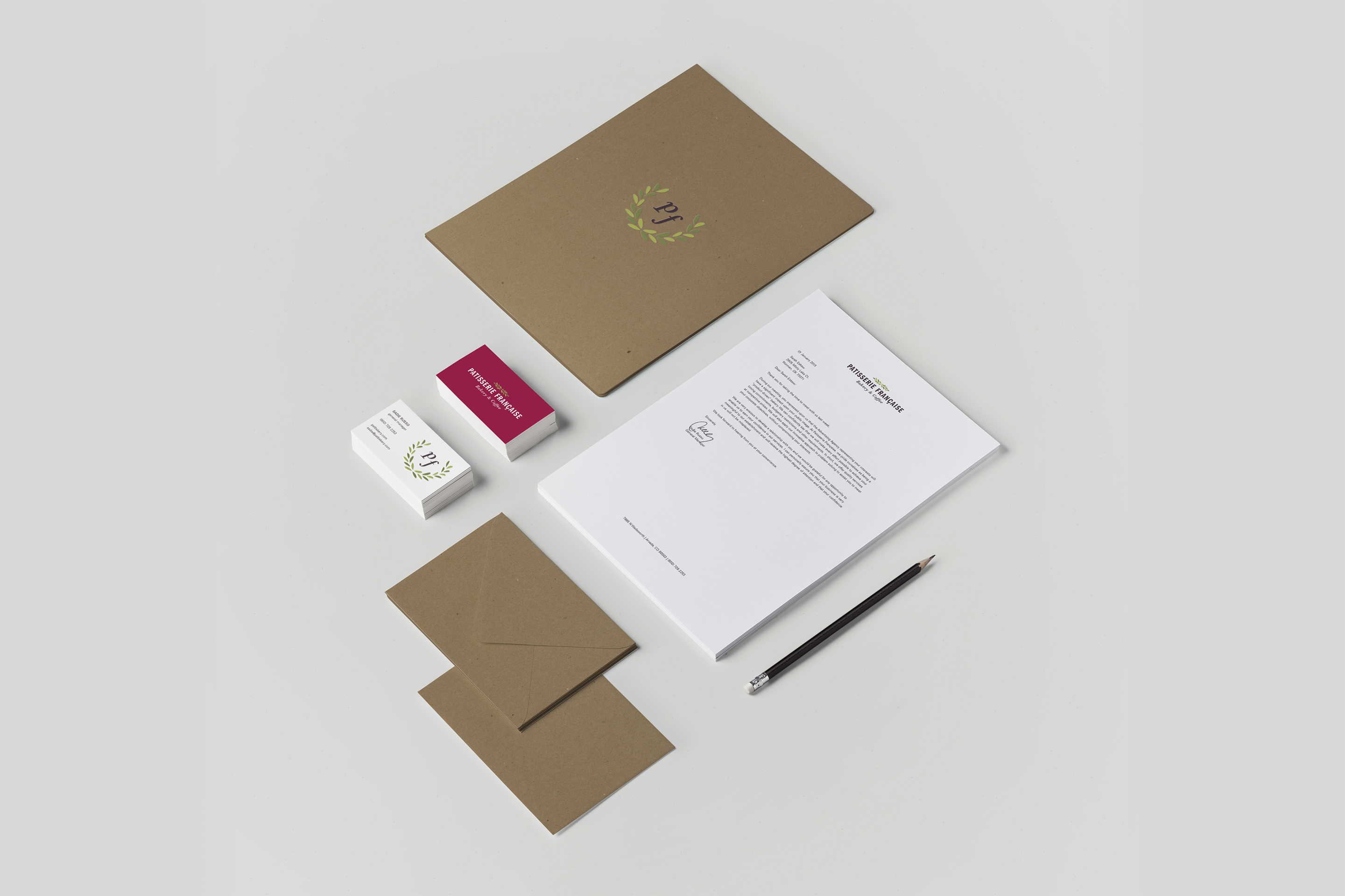 bakery – stationary detail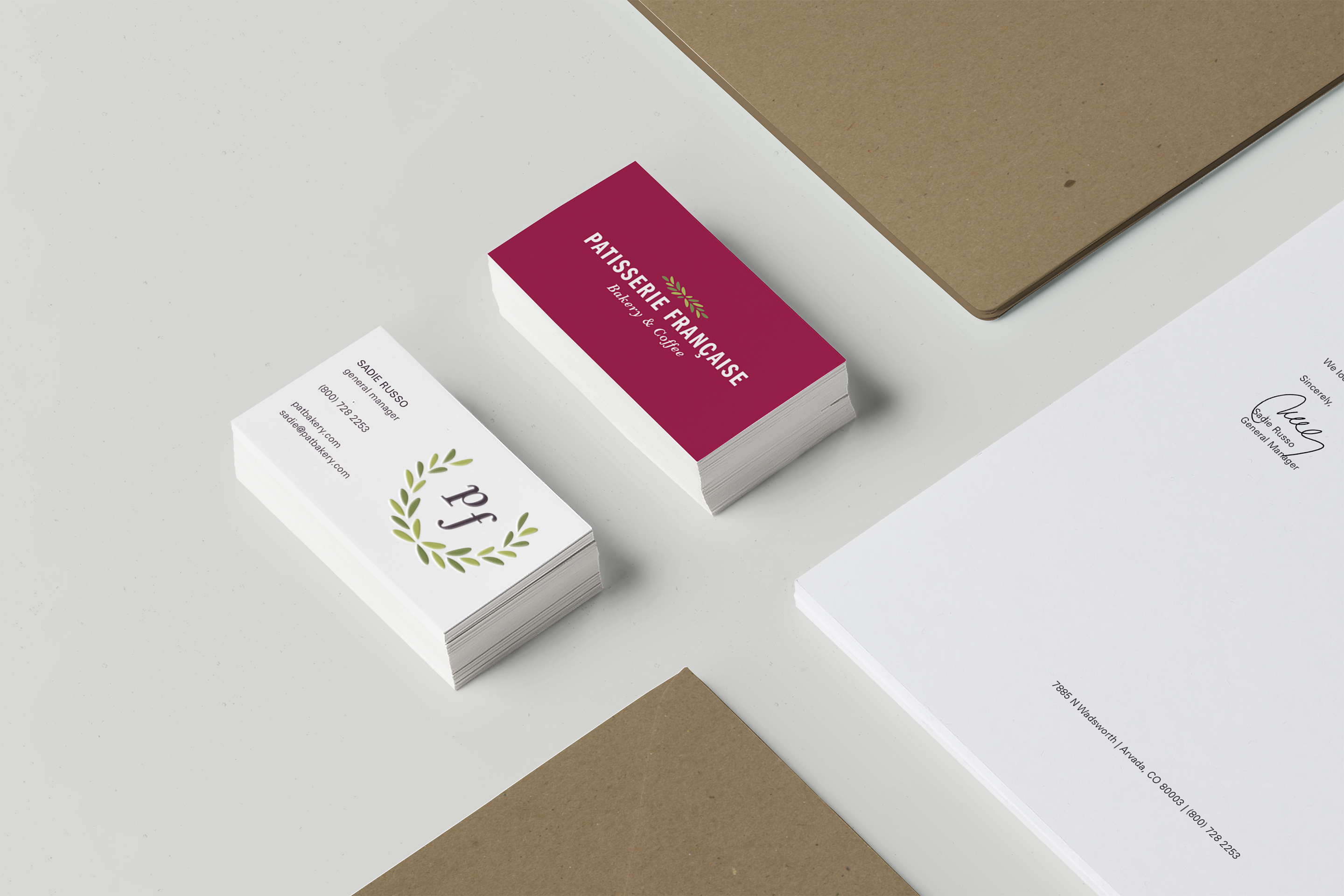 bakery – stationary detail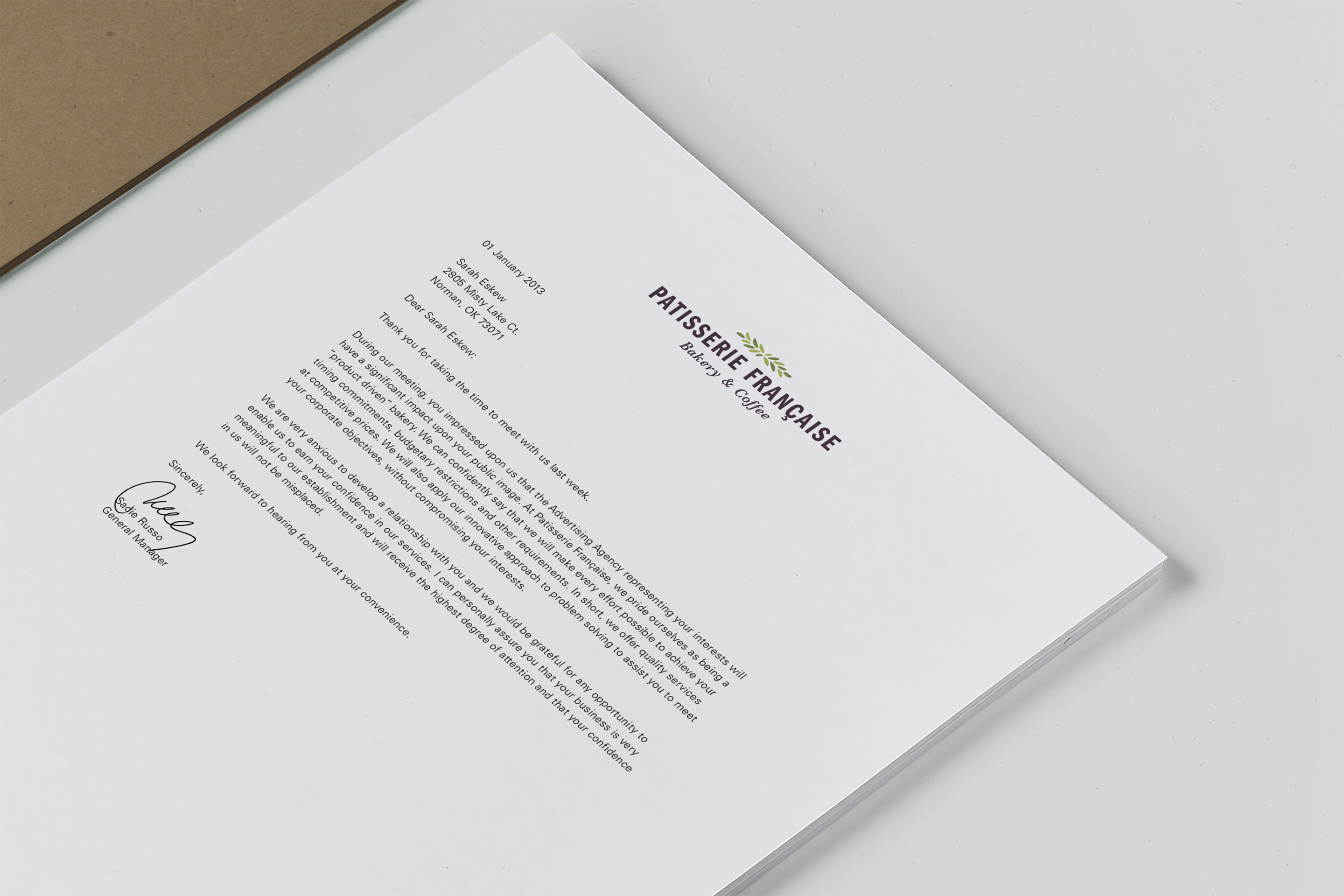 bakery – web